Gabe Garza as La Diabla Azul and Liz Chase as Georgie
click on image to enlarge
The Chicago Mammals Theatre Company presents
MEXICAN WRESTLING MACBETH
Directed by Warwick Johnson


"CRITIC'S CHOICE - a damn funny show; now it's firing on all cylinders" – Brian Nemtusak w/The Reader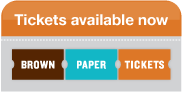 What happens when Mexico's favorite lady luchadores have to fight it out over the coveted role of Lady Macbeth!!! Mayhem, Mystery, and Aztec Mummies will rise from beyond the grave!
Señor Director (played by Company Member Dennis Frymire) has secured the funds to produce his very first Mexican Shakespearean Cinema Extravaganza. But in order to keep the cameras rolling, his movie's producers insist that he cast the film using only Mexico's favorite superstar luchadores. The femme fatale known as La Diabla Azul (played by Company Member Gabe Garza) will stop at nothing in order to defeat her competition and become Mexico's First and Only Lady Macbeth! Come see art imitate life imitate art as La Diabla Azul becomes the incarnation of Lady Macbeth both on screen and in the haunted catacombs of the Aztec mummy's lair!

Featuring Liz Chase, Gabe Garza, Vinny Lacey, Dennis Frymire, Justin Warren, Loren Jones, Sarah Koerner, David W.M. Kelch, Glenn Proud, Ben Muller. With Don Hall, Nick Simon, and Erin Orr.
Remaining Performance Dates are as follows

Saturday June 30th
Saturday July 7th
Saturday July 14th
Saturday July 21st
Saturday July 28th

All performances are at 10:30pm – BYOB
Zoo Studios
4001 N. Ravenswood Ave Ste 205
Chicago, IL 60613

Reservations can be made by calling 866-593-4614 - $15.00
The Mammals explore performance works embracing themes of history, mythology, and destiny through the genres of science fiction, horror, and phantasmagoria